What Volunteer Opportunities are Available???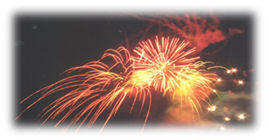 July 4th Fireworks - the stunning fireworks show over the water is one of the most popular, patriotic events in South Central Kentucky! You can help obtain sponsorships, promote water safety education, and share information about the Friends group.

Trashmasters Classic - the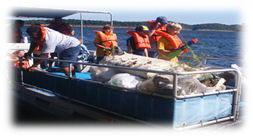 annual shoreline clean-up promotes environmental stewardship and fellowship opportunities for lake lovers of all ages! You can help with coordinating and recruiting zone coordinators, registration volunteers, and pontoon boat drivers, or take the role as liaison with partners, prize and sponsorship acquisition, educational exhibits and more!

Environmental Projects participate in hands on projects at lake areas such as tree plantings, fisheries conservation, trail maintenance, trash pickup, handicap accessible hunting blind construction, and bird habitat.
Community Leadership Program - help plan and participate in organization
presentations to community elected officials, civic organizations and citizen forums for
dialogue designed to enhance public land use.
Media Relations - support specific projects and the FoBRL mission by developing press releases, communicating and developing media relationships with regional newspapers, radio and television outlets.
Membership Recruitment - use your talents to help develop and maintain the FoBRL website, social network pages, newsletters, and other communication tools.
Youth 18 and under must be under supervision of an adult with volunteer projects.